Double chin solution-cryolipolysis fat
Views:275 Author:Site Editor Publish Time: 2018-01-27 Origin:Site
People always old with the flow of time. Skin will be loose, double chin will be more pronounced, the corner of mouth will be pulled, lots of folds will grow, black hair will be whited. Even though we will eventually be such an outcome, we still should treat ours very well. For a good girl, time will be merciless for you.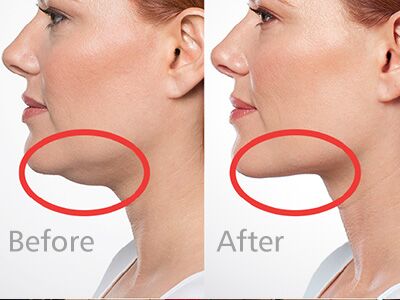 With age growing, double chin has become an urgent problem to be solved. Double chin is caused for excessive accumulation of fat in the chin, drooping pull from gravity and, with the age growing, the relaxation of skin. From the appearance seems have double chin, neck seems swollen and stubby. So human inherent beauty of the line will lost. So how could we get rid of the troubles of chins' swimming circle? Our cryolipolysis fat freeze machine ETTG50-5S will solve this problem.
Cryolipolysis means put fat cells in cold. For triglyceride in fats will be converted into solid in particular low temperatures. Our cryolipolysis machine used advanced Freeze fat technology to selectively target fat and eliminate fat cells for body slimming.
Now we have a new cryolipolysis fat freeze machine ETG50-5S which has special handle for double chin treatment with not harm the surrounding tissues.